You can install XO Story as a public Shopify app for your store. Ignore if you are familiar with install steps.
From the XO Story app page, click on the Add app button.
Click Install app, this will install the XO Booking app to your store.
After the installation app, click on Apps to find XO Story and start using.
Enable XO Story in theme​
Go to your Shopify stores's themes and click on the Customize button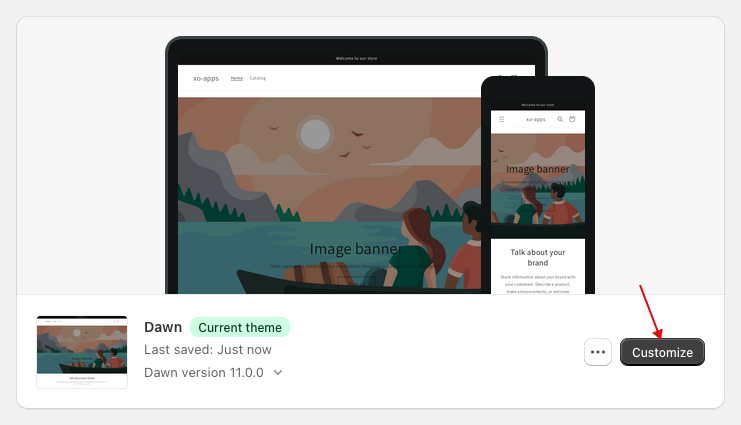 then select App embeds, and enable XO Story.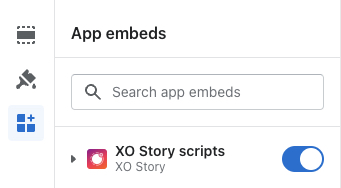 Now, you will be able to add XO Booking widget to the page of your Shopify store.