Using
Enable XO Insert code​
You can enable XO Insert code in your theme customizer or check Add code directly in main theme. With this option, you can add liquid code.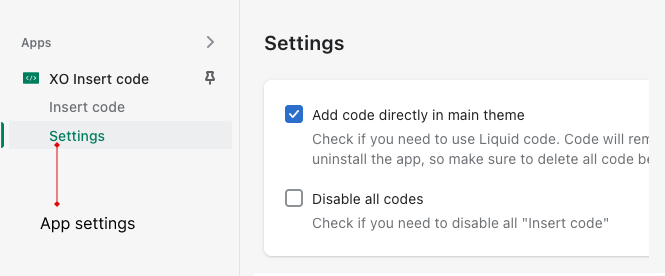 Add new code​
From Insert code page, click Add new code button. Here you have fields:
Title (require): For seperate codes
Enable or disable the code
Choose where to add code
Fill code in header/body/footer
Add code using app embeds​
If you paste your code here, it will be applied to entire store.