General settings​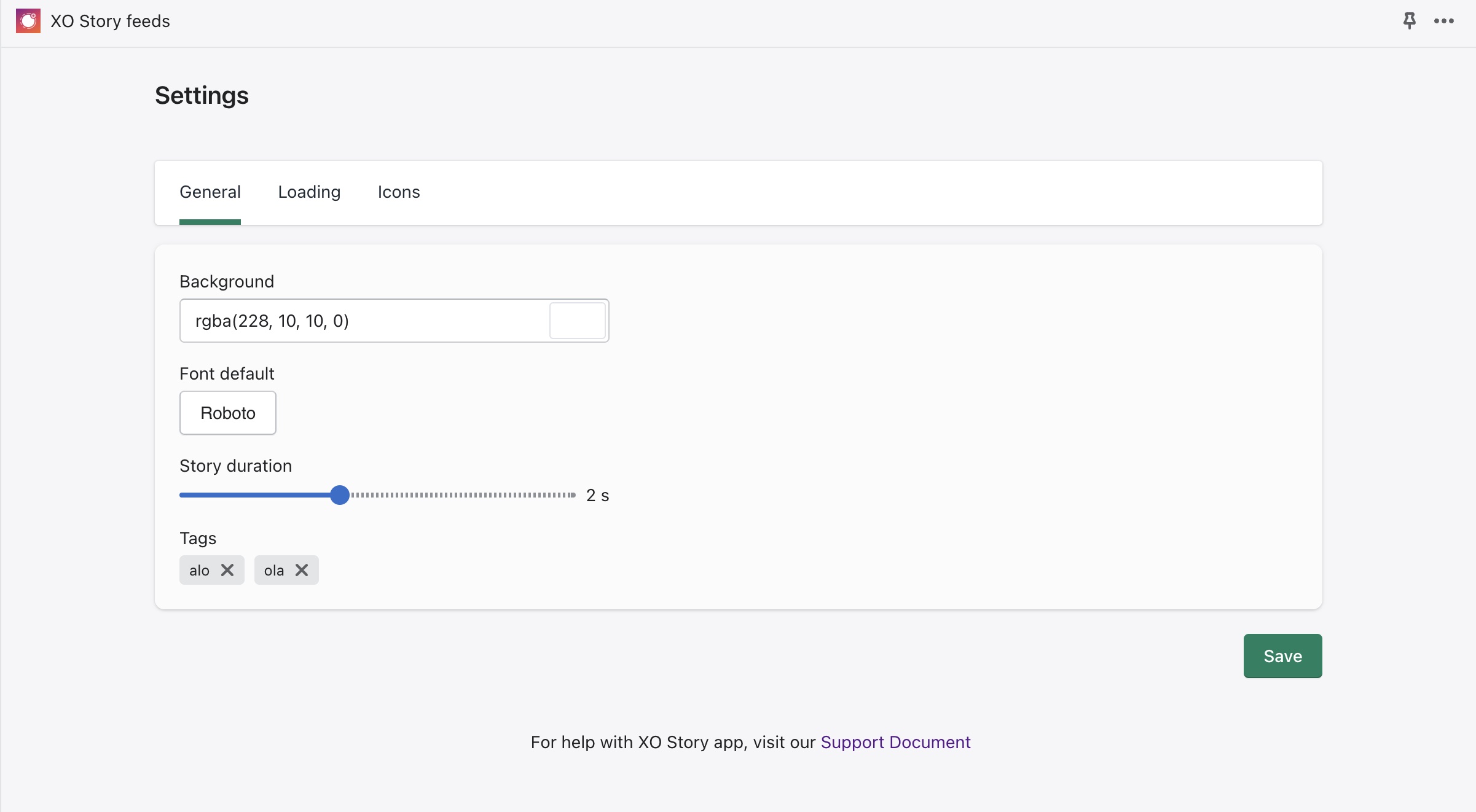 Change the background color to appear on the storefront.
Change the font default for all stories.
Change the story duration (from 1 to 5 seconds)
Change the color of the circle around the stories.
Delete existing tags: All stories' tags are shown here, when you delete a tag, it won't show in stories or feeds anymore.
Icons settings​

You can upload your own icon settings to appear in the story button.
Remember to click on the Save button to save all of your changes.
Upload icons​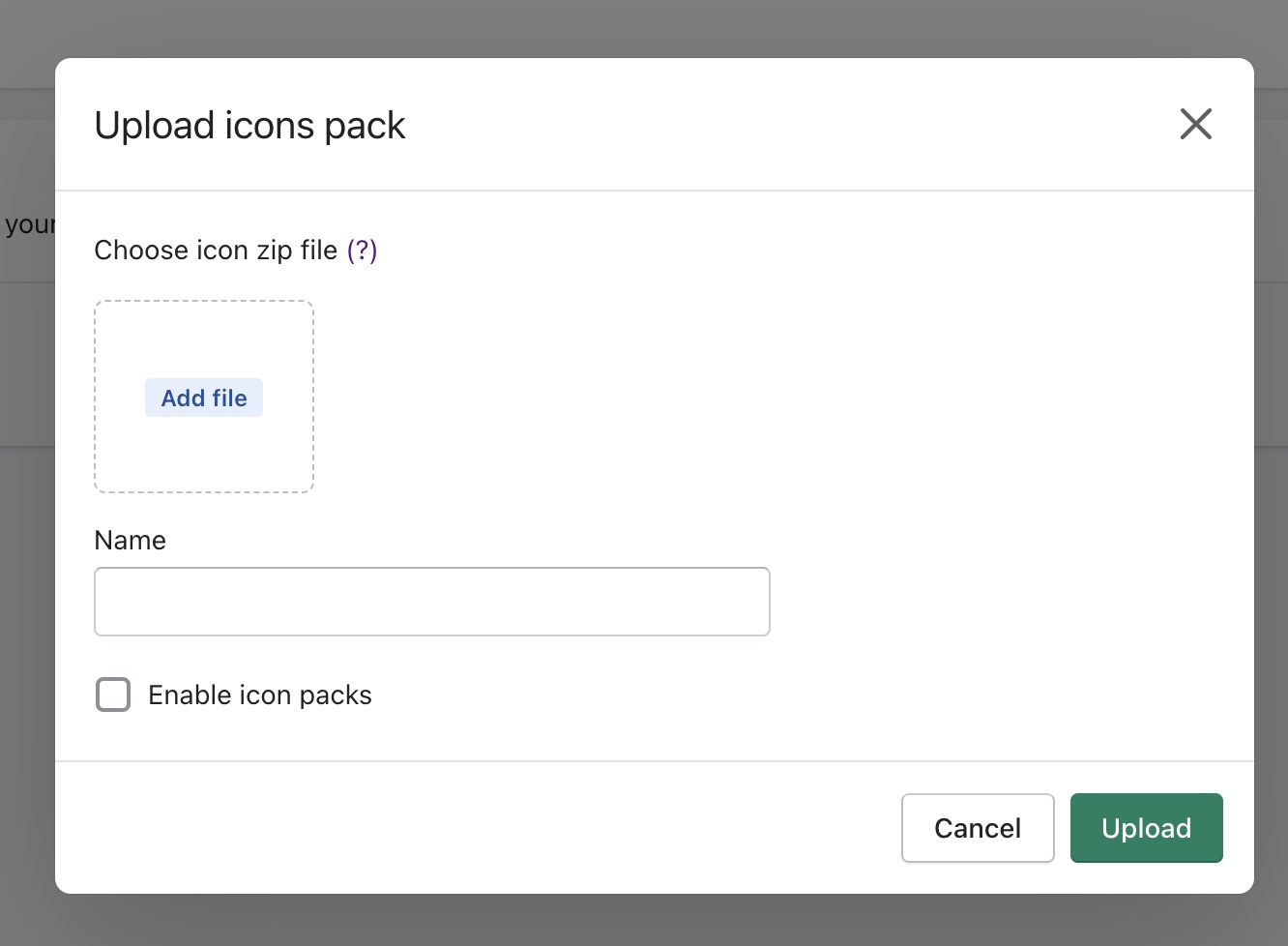 To upload a custom font set, click on the Upload button. Then, in the Add file zone. navigate to your icon set (as a zip file) and select it. Then press Upload button.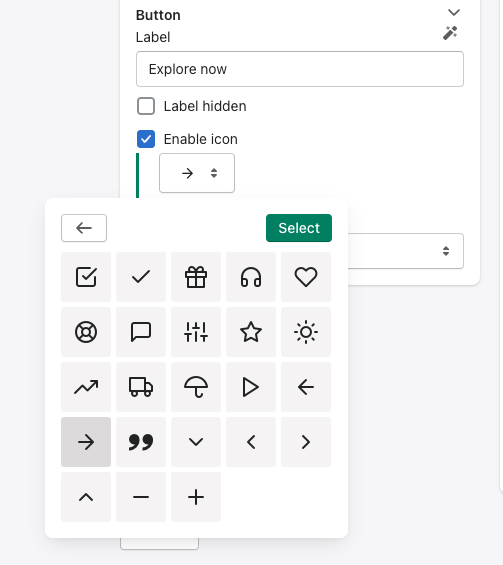 Your custom icon set is now installed. To use it, head to any element that uses an icon. There, you will see your custom icon in the icon picker, and you can just choose the icon from that.
Loading​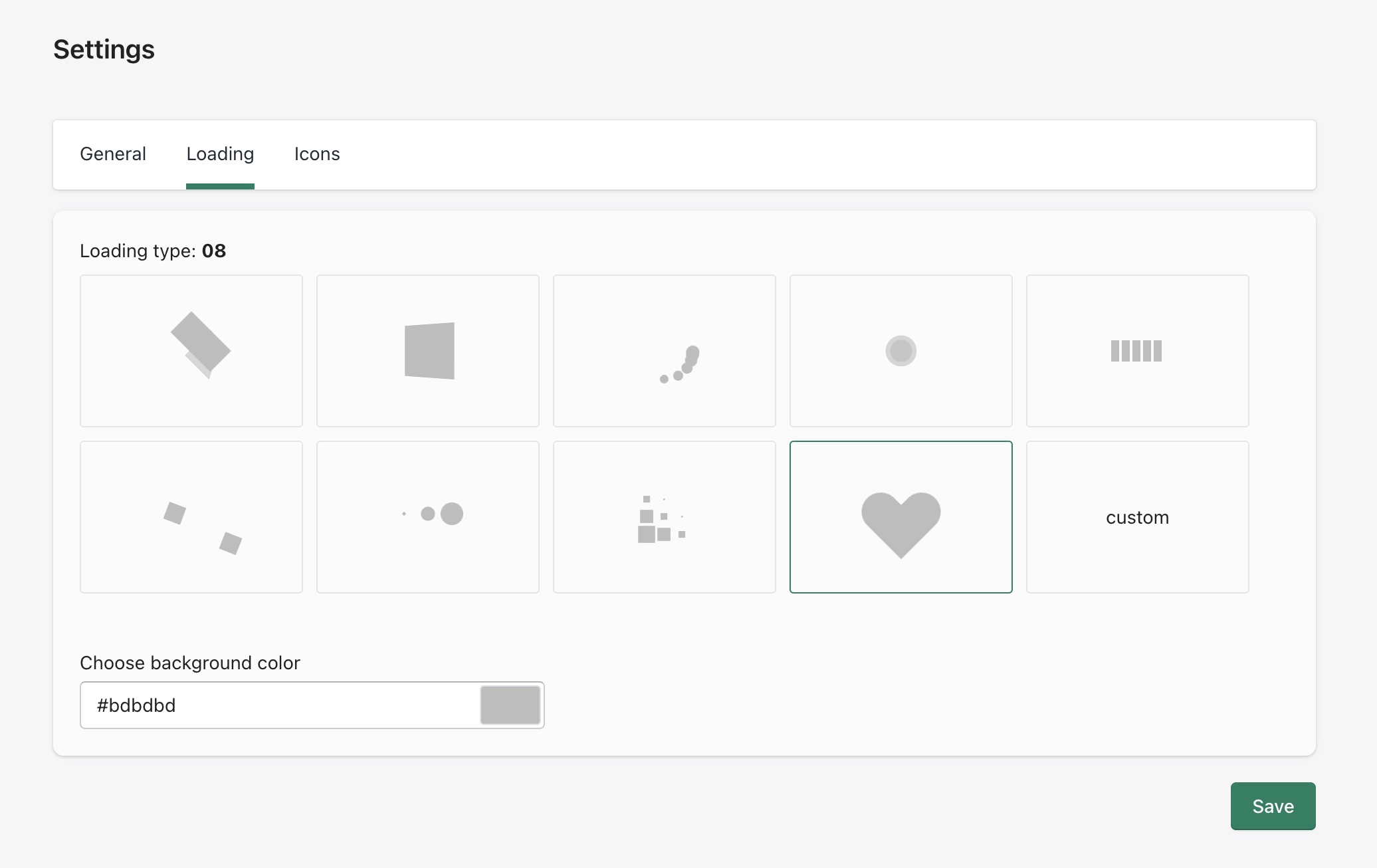 When a feed is loading on your website, you can adjust the loading animation as well. Choose a type as you like or add HTML code, then choose the color you want.